Outreach
Online Game Coming Soon
The aim of the game is to plan a strategy to reduce mosquito numbers in order to control a disease problem.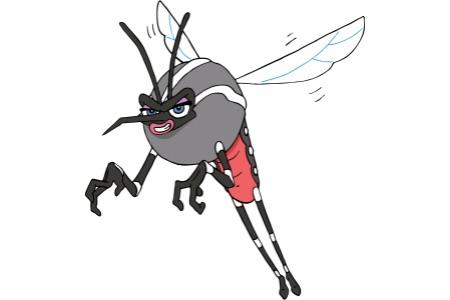 Online Game Coming Soon
Learn a bit about population biology and the way we design epidemic models. The aim of this game will be to try and control a Foot and Mouth disease epidemic.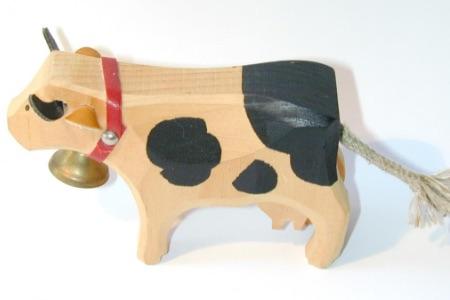 We were at the Big Bang Fair 2013 in London, 14-17 March 2013, with our "Insect Birth Control" exhibit. "The Big Bang is the largest celebration of science, technology, engineering and maths for young people in the UK."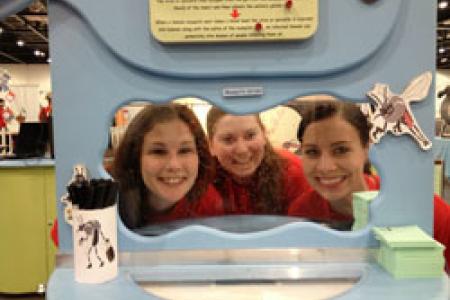 We were at the 2012 Royal Society Summer Science Exhibition, with our "Insect Birth Control" exhibit.  This exhibit was about the pioneering use of genetically modified (GM) mosquitoes to control diseases by reducing or eliminating the mosquito population.  There was an opportunity to learn more about the biology of the mosquitoes and talk to the scientists who created the GM insects. "The Summer Science Exhibition is an annual display of the most exciting cutting-edge science and technology in the UK."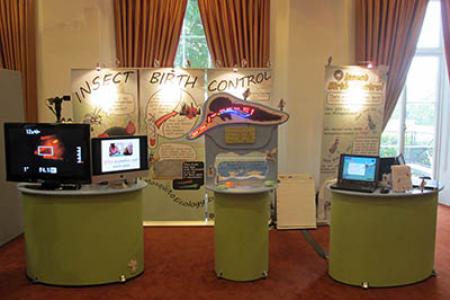 We took part in Wow! How? in 2012, the annual family science fair held at the University of Oxford's Museum of Natural History and the Pitt Rivers Museum during National Science & Engineering Week, as part of the annual Oxfordshire Science Festival.  Our "Mosquito Challenge" included the dispersal of over 200 mosquitoes (cartoons, not real ones!) around the Museums for young ecologists to sample count and estimate the size of the population. Photo credit: Scott Billings, OUMC Volunteers.